THE BIBLE AT HAND
With over 8 million artefacts under its care and over 50,000 of these on display; the British Museum houses the world's finest collection of ancient cultural artefacts.
The Bible is a collection of books written on three continents, over 40 different generations, during a 1,800 year time span, by over 40 authors from every walk of life, using three different ancient languages.
Reading the Bible in isolation can lead us to forget that it is a historical record rooted in a time, place and culture far removed from our own. In many places along scripture's timeline its fingerprints touch the surrounding nations & cultures and vice versa. The British Museum Tour is a great opportunity to examine these touch points with the aim of bringing into sharp focus the world of the Bible.
THE MUSEUM
Initially curated from 70,000 items from the personal collection of Sir Hans Sloane (of Sloane Square fame), the British Museum was founded in 1753 as a national repository for art and antiquities that record human history and culture.
With the exception of two World Wars and the Covid-19 lockdown, the museum has remained open ever since, moving from an annual attendance of 5,000 to becoming London's top tourist attraction receiving well over 6 million visitors a year. Entry was and still remains free for all 'studious and curious persons'.
The good news is that unlike the original museum visitors, you do not need to apply to the trustees explaining why you are worthy to gain entry!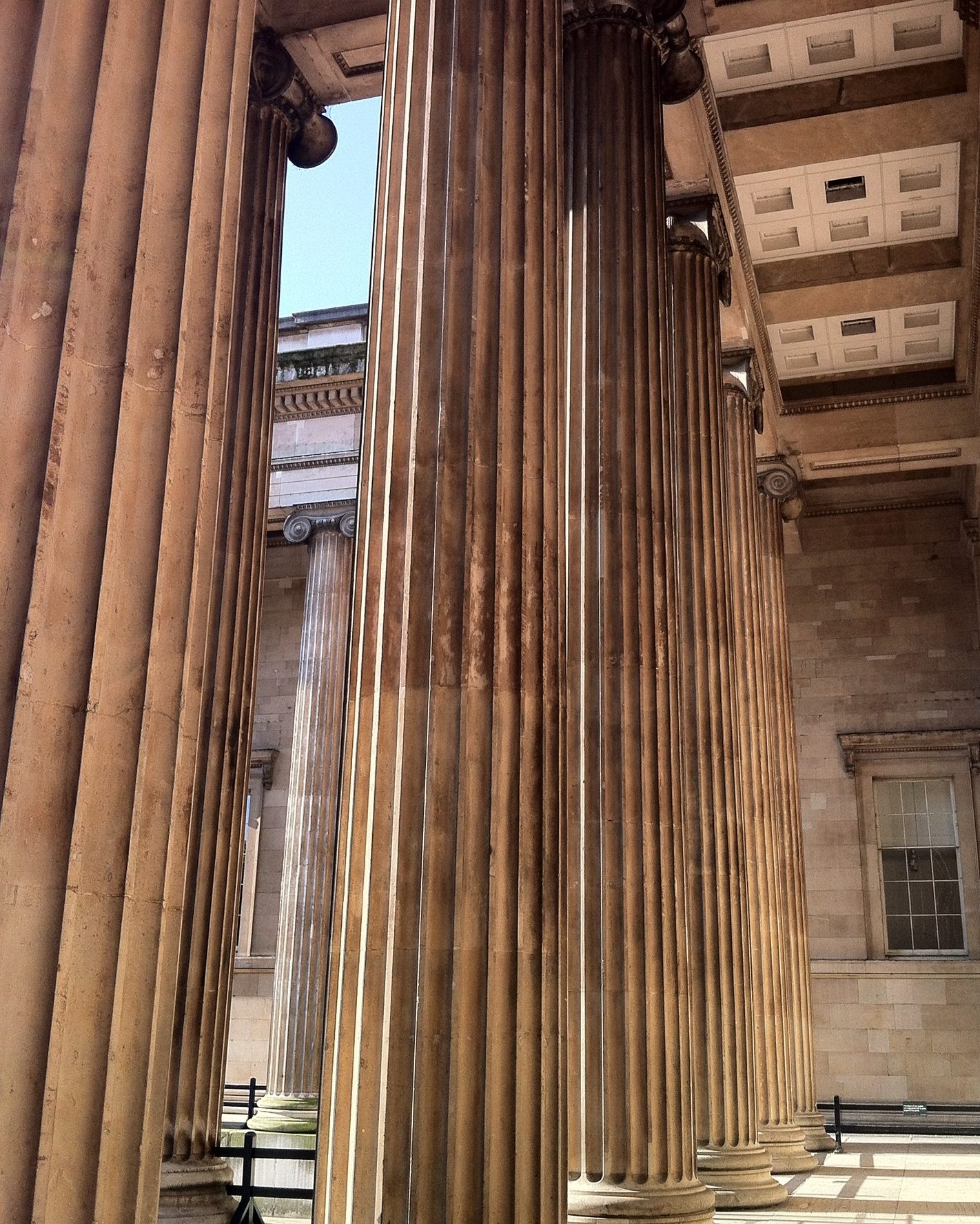 TOUR GOALS
Planting the feet of each tour-ist firmly in the world of the Ancient Near East.
Casting light on the cultural and historical backdrop to both the big and little stories of Scripture.
Re-examining familiar Bible accounts in the light of extra-biblical evidence.
Clearly presenting the framework and timeline of the Bible's BIG story.
Providing high quality corroborative evidence for many of the characters, places and accounts of the Bible.
Challenging longstanding arguments against the accuracy of the Bible.
Presenting each tour-ist with artefacts that truly have the 'Wow!' factor.